Joy
In Every Stay
Attache's mission is to provide Joy in Every Stay.
We do this by providing Choice, Connection and Comfort for travelers in need of a furnished place for 30-days or longer .
Stay Healthy - Stay Local - Stay Attache
We're ready for COVID-19.
Our team of dedicated locals is here to help! We provide clean and secure furnished apartments with flexible lease terms during this time to help create more certainty and a needed respite from worry. We specialize in smaller buildings and private entrances and properties with private outdoor spaces, so please be sure to inquire about those properties when you reach out.
With more than 60 years of combined corporate housing experience, our team understands your need for comfort, connection, and convenience. We have provided reliable furnished apartment housing to more have than 20,000 corporate renters in DC since we began in 2001.
Search our site to discover how we provide 'Joy in Every Stay!'
Stay Unique...Stay Attache!
in Dupont Circle!
This top-floor 3-bedroom, 3-bathroom furnished apartment is located at the intersection of Dupont Circle, U St Corridor, and Adams Morgan. The apartment features a 20 ft ceiling in the living room and 2 private decks. The property also includes modern bathroom fittings, walk-in showers, large windows, hardwood floors. 2 bedrooms and 2 bathrooms on...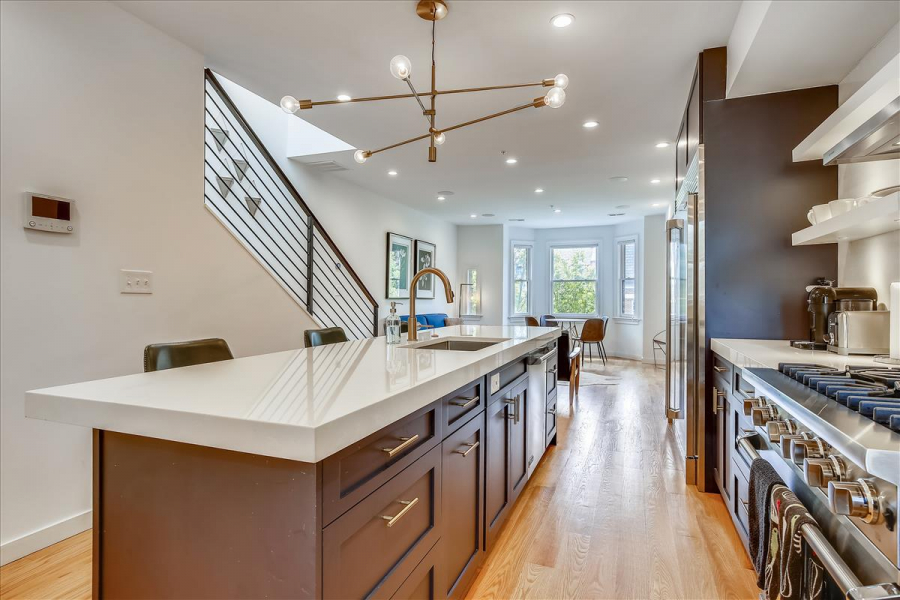 Stay Here... Stay Stylish...
in Adams Morgan!
This penthouse with two large private outdoor roof decks on two separate levels creates a true gem in the heart of DC. Located on the third floor of this rowhome that is only a few blocks to Dupont Circle and Kalorama this stunning 2 bed/2.5 bath Penthouse in Adams Morgan shines with elegance. The two-story penthouse offers sumptuous urban living w...
Stay Attache is excited to offer the finest corporate housing and furnished apartments in Washington DC – Designed for those looking to stay for as little as a month or longer. Call us today and let us show you the best temporary housing accommodations our city has to offer!
SUBMIT RENTAL INQUIRY